Mark and twin sister, Sarah, at the 2022 TWICE (K-Pop) Concert in L.A.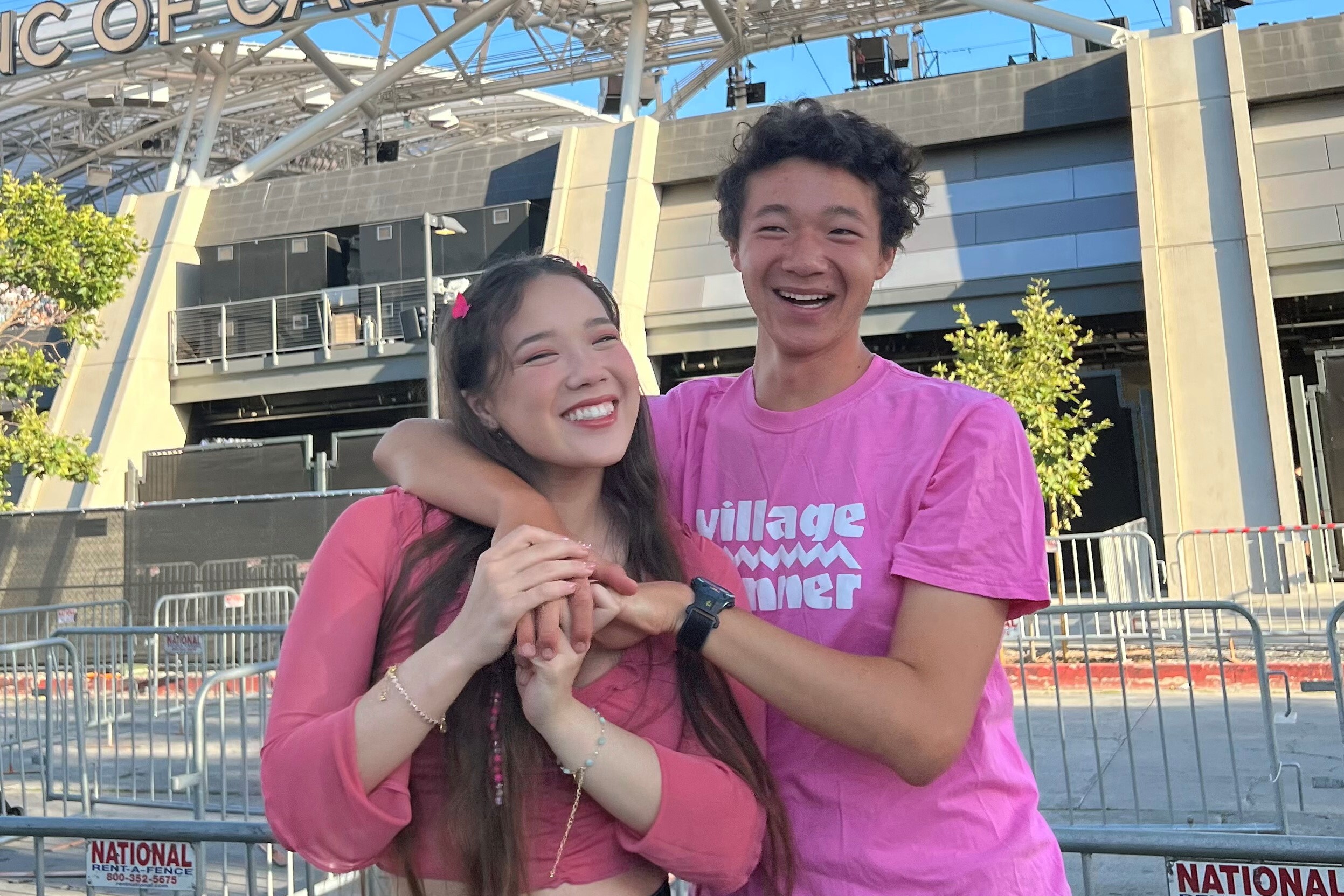 The Mark Tatsuya Landisman Memorial Fund
Mark was special for too many reasons to list. He cared deeply about his friends and family, and never shied away from showing love to those he cared about. He spent a great deal of time with his twin sister, Sarah, and with his friends. He loved just being there for those he loved, to listen, encourage, and inspire them.

Mark was generous and enjoyed sharing things with others, whether they were beautiful shells he found at the beach or ceramic objects he made. He made people feel special. Giving, whether in gifts or inspiration, his time, or some other path to the happiness of others was Mark's superpower.

Mark was thoughtful and intelligent and participated actively in his high school classes. He wrote kind letters to teachers he liked at the end of school years to thank them for their inspiration and encouragement. Mark wanted, in fact, loved, to learn.

He was an extremely talented young man and accomplished so much in his life, but was modest in spite of it all. He was endlessly curious, yet patient. When he became interested in something – cooking, ceramics, K-pop music, beachcombing, running, to list just a few of his passions – he committed to it one hundred percent. He loved sharing these passions with others, too.

One of Mark's biggest passions was animals. As with all things, Mark dove in deep and educated himself about factory farming and its ethical and environmental implications. Mark also cared about wild animals, planetary environmental issues, and mass extinction driven by climate change. He chose to become vegan at the start of eleventh grade because of what he learned. This is just one testament to how Mark put his values into action. From a very young age, Mark wanted to "do the right thing". As a teen, it was truly hard for him to understand and accept that there were so many people in this world who didn't think or act the same way, and put themselves ahead of all others – people, animals, the planet.

Because Mark believed that animals needed a human voice to represent them, his memorial funds will go towards humane farm animal practices, animal survival in the wild, and animal welfare in the boundary between wild and human settings, among other issues Mark cared deeply about.